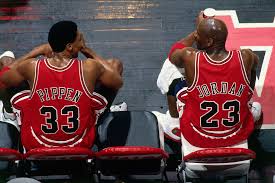 Art and Rich give their first impressions of the "The Last Dance Documentary" in great depth.
Did the producers do Jerry Krause dirty? Do you feel bad for Scottie? Was Jordan too much of a dick? What do we want from the next eight episodes.
Making this podcast even better was the breaking news of Rob Gronkowski joining the Tampa Bay Bucs.
The boys also get into what they think will happen at the draft and discuss what teams should do with their first picks.